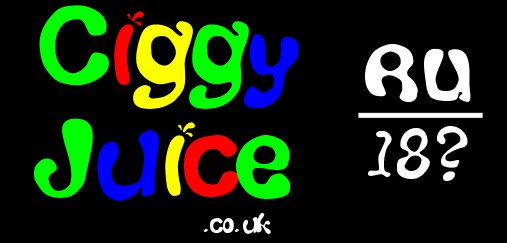 Website contains Vaping Equipment and Supplies
Please confirm that you are of Legal Age to purchase Vaping Equipment and Supplies in your country
Well here it is, it took both George and myself all weekend to get this all up and running again.
As you are all no doubt aware the TPD and especially Article 20 (the North Korean Style Dictatorship EU Rules) have now kicked in.
In the past 12 years since vaping was invented, that we know of NOBODY has died directly from Vaping, however 12,000,000 have died in the EU directly because of smoking, so what do they do? Yes you guessed it, force you to buy more cigarettes and less E liquid and vaping supplies, it would be funny if it was not so serious.
We obviously were not able to spend the odd £750,000 to register all of our products (we all had a good look behind and down the edges of the sofa but there was not enough, however we have found an old remote, a sticky toffee, lots of dust and a pencil) and even if we could come up with that sort of money cope with the 14,000 SKU codes it would have entailed only at the end of it to give you just a 10ml bottle. To us it's all about choice and thanks to the EU they have taken that away from us all AGAIN!

I do hope now that the 5H1T has finally hit the fan that all of you vapers will manage to get more than 20,000 odd signatures to the government, god knows I tried along with others to do something about this but out of the 3 million vapers it seems as if we could only get less than 1% to actually get off their arses and sign something.


More and more of our valued customers are now starting to make their own liquid using our concentrates which we actively encourage you to do so to be able to enjoy our liquids but still being able to have them in larger bottles.
We can only apologise for the stupidity that all the MEP's in the EU who voted for this, especially our own Green Party who's MEP's ALL voted effectively to increase the plastic waste by over 3.5 times the amount we currently produce.


Please note that we are a small company (employing just 7 people) if you order after 4pm on a Friday your order will not go out until Monday.
We are not Amazon Prime where you can order at 11pm at night and get it the next day, and just because your samples of juice do not turn up the very next day when you order them and pay just over £1 for first class postage, please don't blame us, we use the royal mail, we don't own them.

Your current supplier may give you what you think is "Free Postage" but if they are that good why are you trying another companies product?
They don't get "Free Postage" it has to be paid for somewhere and that will be built in the price of the item you are buying.
We have removed it from the home page but I think it needs to go back on again (rolls eyes)
Please, Please, Please do not buy large quantities of anything until you have tried it, we offer cheap sample bottles for a reason!
David, Sue & the CiggyJuice Team
21st May 2017
Bestsellers