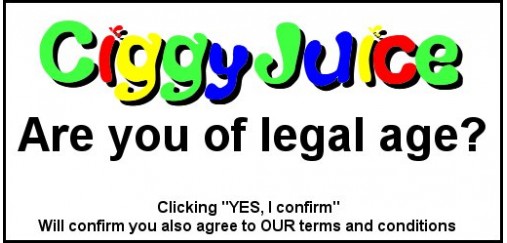 Website contains Vaping Equipment and Supplies
Please confirm that you are of Legal Age to purchase Vaping Equipment and Supplies in your country
Please ring us or email us if you do not understand our new system, we have been working on it for the past few years, and we know it is different from what we used to offer, however the alternative would have been to close our doors and give up, which we do not intend to do. The new system is very easy to use and simple once you understand, what you are getting from us is exactly the same as we would have offered before, the only difference is you put the nicotine in yourself rather than us doing it. It's just a daft EU law that was pushed by Big Pharma, why you ask? Simply because they want you to use their NRT (Nicotine Replacement Therapy, gum, patches etc) or keep on smoking so you would use their cancer drugs, they simply hate you vaping as they don't make any money out of it!
More and more of our valued customers are now starting to make their own liquid using our concentrates which we actively encourage you to do so to be able to enjoy our liquids but still being able to have them in larger bottles.
We can only apologise for the stupidity that all the MEP's in the EU who voted for this, especially our own Green Party who's MEP's ALL voted effectively to increase the plastic waste by over 3.5 times the amount we currently produce.


Please note that we are a small company (employing just 7 people) if you order after 4pm on a Friday your order will not go out until Monday.
We are not Amazon Prime where you can order at 11pm at night and get it the next day, and just because your samples of juice do not turn up the very next day when you order them and pay just over £1 for first class postage, please don't blame us, we use the royal mail, we don't own them.

Your current supplier may give you what you think is "Free Postage" but if they are that good why are you trying another companies product?
They don't get "Free Postage" it has to be paid for somewhere and that will be built in the price of the item you are buying.
We have removed it from the home page but I think it needs to go back on again (rolls eyes)
Please, Please, Please do not buy large quantities of anything until you have tried it, we offer cheap sample bottles for a reason!
David, Sue & the CiggyJuice Team
8th June 2017
Bestsellers